HAMPSTEAD & THE GARDEN SUBURBS
Hampstead Architects
KSR Architects is an established firm of architects with over 30 years experience delivering architecture of the highest quality, whether ingenious refurbishments or contemporary new builds.We are a design-led practice with an exceptional track record of working in the sensitive conservation areas of affluent Hampstead and Highgate, and in the Garden Suburb where we have developed a good relationship with the Hampstead Garden Suburb Trust.
Successful projects in Hampstead include an exceptional conversion creating three houses on Holford Road, as well as West Heath Road, Greenaway Gardens, Frognal and Tercelet Terrace, where we won the Camden Design Award. We are accustomed to working with ambitious property developers, investors and discerning private homeowners to help them realise their vision. With a proven track record in the design and construction of both large scale developments and exclusive private residences, KSRs blend of skills and knowledge allows us to deliver outstanding architectural solutions.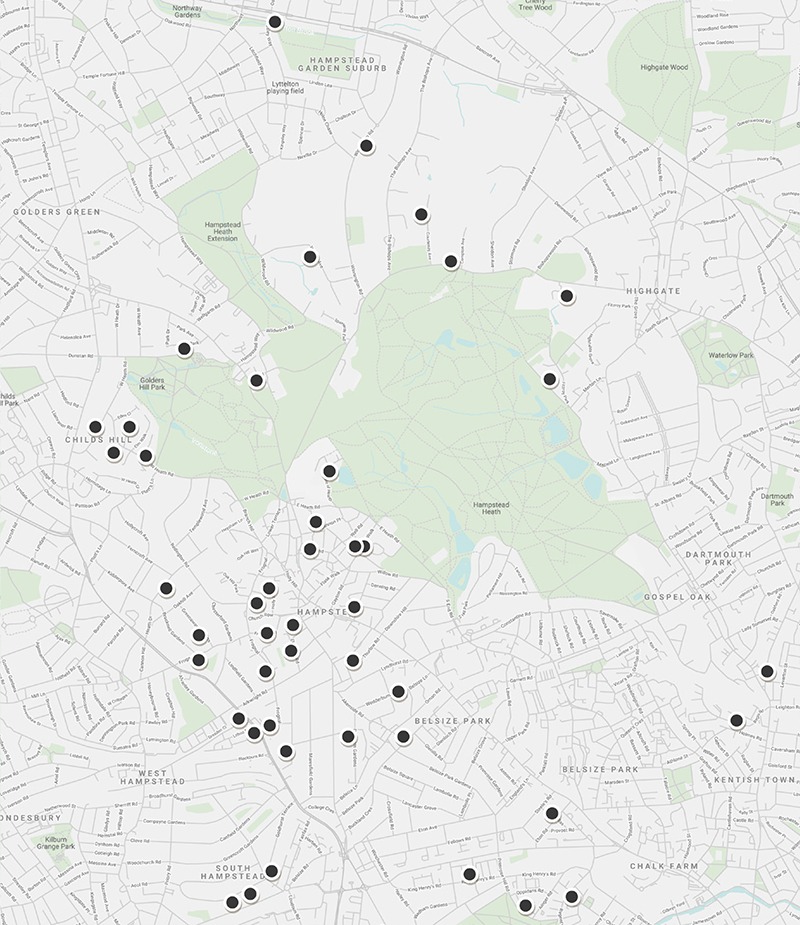 Our Portfolio In Hampstead
The contemporary luxury home we designed in Frognal Way is generously proportioned in order to be highly accessible without impacting on the quality of the design. At street level, the building appears to be single storey, but in reality is three storeys with a basement and embraces a landscaped garden.At Holford Road KSR converted a vacant Arts & Crafts nursing home into three outstanding private houses whilst retaining the character of the original building. We returned some years later to incorporate leisure facilities within new basements beneath two houses. One house was named 3rd Most Beautiful House in London in 2015 by Homify.
The five award winning luxury homes built at Tercelet Terrace have been highly praised as a great example of non-pastiche architecture. The contextual design uses vertical orientation and slot windows, with a palette of timber and brick to blend in with the surrounding trees.The four modern luxury homes at Heath West maximise ceiling heights in order to increase the natural light entering the premises. Each house benefits from the addition of private pools and media rooms. See also luxury home architects.