TIS THE SEASON
We always try and do something creative for our Season's Greetings message each year, and this year we upped the ante with our stop-motion animation, featuring our multi-coloured dancing business cards!
Take a look at the final video (above) and some of the behind-the-scenes moments (below).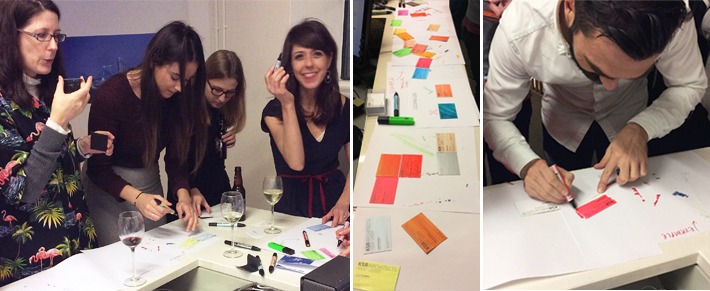 Everyone in the office helped out with the colouring of the business cards, encouraged by creativity-inducing wine and snacks.

36 beautifully coloured cards and two huge pots of glitter later, and we were ready to shoot.
The actual shoot was trickier than we'd anticipated; in addition to controlling the lighting and camera stability we had to record several sequences in reverse in order for them to have the desired effect when played forwards.
The big glittery finale was the most exciting part. We had a lot of glitter to throw and the last thing we wanted was an accidental spill! We constructed a makeshift container for the entire set which could be folded in on itself post-glitterbomb, wrapped up and immediately removed from the building. No one was harmed and thankfully no stray glitter has been seen since!
We had a lot of fun making our Season's Greetings animation and we hope you like the result. We wish you all a wonderful festive time!