DESIGN APPROACH
KSR believes that buildings should respond to clients needs and respect their local environment, each design an individual realisation. They should also be timeless, of the highest quality materials with minimal impact on the environment. A building is a legacy for our client and for the locality.
Our starting point is always a thorough brief from our client to understand their aspirations. We enjoy working with our clients and collaborating with design teams to develop solutions which exceed expectations. Throughout the design and construction process the building is tested by way of drawings, modelling and 3D prototyping. This enables clear understanding of the proposals at each stage and ensures that appropriate quality runs through all phases of design development and implementation.
CHINA OFFICE
KSR's China office in Shenzhen was established in 2004 by Sonny Chen who had previously spent 7 years as a senior member of staff in KSR's London office. We have successfully tapped into the growing Chinese market with an array of innovative high-rise solutions which have been developed with assistance from our London office.
KSR中国深圳公司是由Sonny Chen在2004年所创办的,他曾在KSR英国公司任职了7年,是公司资深成员。在英国总部的支援下,已经成功地研发出一系列针对中国市场创新的高层建筑的设计方向。中国的市场项目周期相对是非常短的,这也使我们能够在实际情况下测试和评估我们的设计成果。同时,我们与中国客户也一起寻找市场机会,努力创新,分享我们的方向和目标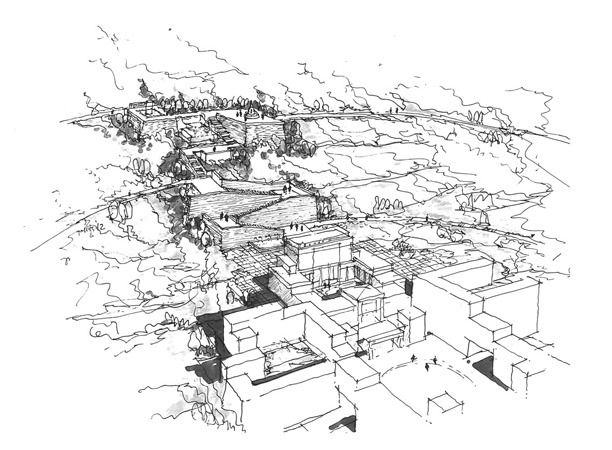 KSR INTERIORS
KSR Interiors is our award-winning interior design studio with international expertise in
high-end design, luxury private homes and development led interiors. We provide a fully bespoke
interior design service of exceptional quality.
Interior Architecture
We love creating amazing spaces for our clients. This involves us working with every
aspect of a project, from space planning and marketing, to detailing intricate door handles.
Bespoke Joinery
Joinery is an absolute passion of ours, The hand-crafted nature of each piece of furniture
inspires us to explore and create.
We believe that architecture and interiors are inseparable and our work seeks to
create holistic and integrated design solutions. Our attention to detail and love of the end
product is infused in all our projects.
Click here to see our interior design portfolio.
3D MODELLING & VIRTUAL REALITY
KSR has been using Revit as a BIM tool since 2006 to generate and manage building data. Having captured its potential at an early stage, we have successfully delivered projects using Revit and are using it increasingly as an integrated tool within the project team as a shared project model. It is our experience that this integrated approach to managing the design process leads to tangible benefits in presentation and coordination.
We also cleverly combined BIM with Virtual Reality. Virtual Reality, commonly known as VR, has really helped us communicate our design ideas to our clients. It brings our designs to life and our clients have repeatedly marvelled at the sensation of actually being inside their unbuilt building.
KSR has also invested in a state of the art 3D printer which enables us to quickly prepare the most intricate physical models, to help explain our designs to our clients.
.
SUSTAINABILITY IN PRACTICE
KSR addresses sustainability with design that balances quality, energy efficiency and cost effectiveness at all stages of the project, while maintaining a high level of design and timeless aesthetics.
We work closely with our clients, consultants and relevant professionals to implement sustainable design on a wide range of projects; from private residential to urban master planning. Our approach is tailored to each project, focusing on the social, economic and environmental needs to create productive, healthy environments that will have long lasting impact on present and future generations.
As a means of constantly improving our architecture, we carry out Post Occupancy Evaluations of our projects to monitor building performance and gain invaluable information to constantly improve future design.
Sustainability in the workplace
KSR believes sustainability should start in the work place. As members of the Green Register, we are constantly improving our knowledge by regularly attending seminars, conferences and workshops. Our in-house sustainability research group ensures KSR is up-to-date with the latest developments in material technology and green architecture.
MENTORING
KSR has introduced a way of encouraging people to develop existing or new skills within a supportive office environment to nurture individual growth, and ensure a maturing and content workforce.
We now operate a two-tier mentoring system; one for senior members of staff who are mentored by a partner, and one for other members of staff who are in turn mentored by the senior staff. Everyone in our office is included, professional and non-professional staff alike.
Senior staff
Senior staff select from the partner pool a mentor to support them and provide advice on all career matters.
In conjunction with the mentor, the mentee develops, reviews and reports against a personal Professional Development Plan throughout the year, which provides a platform for structured development of professional skills. This encourages senior staff to attempt various business, design, technical and management tasks.
General staff
As part of their own Professional Development Plan, each senior person has one or more junior members of staff to mentor and nurture themselves. This is a positive experience for mentor and mentee alike.
At this level the system is intended to provide a structure for people to progress their professional skills; encourage them to contribute towards the smooth running of the office, its work and its social life; and to encourage people to develop an interest or expertise in the office and to set targets. It also aims to nurture a sense of team spirit in the office and retain staff by giving them a clear and transparent path through the office hierarchy.
More to come
We will keep the two mentoring systems under review and allow them to develop in response to comments. The scheme is evolving to include, for example, special support for members of staff who are ill or on extended leave, to ensure that communications are kept open and that everyone feels that there is someone who is looking after their interests.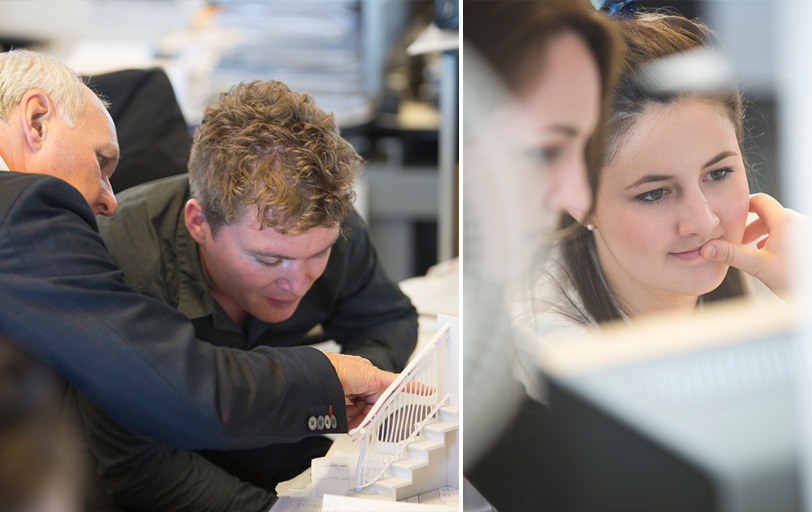 Best of Houzz Design 2017, Winner
The Garden Room, Highgate, London.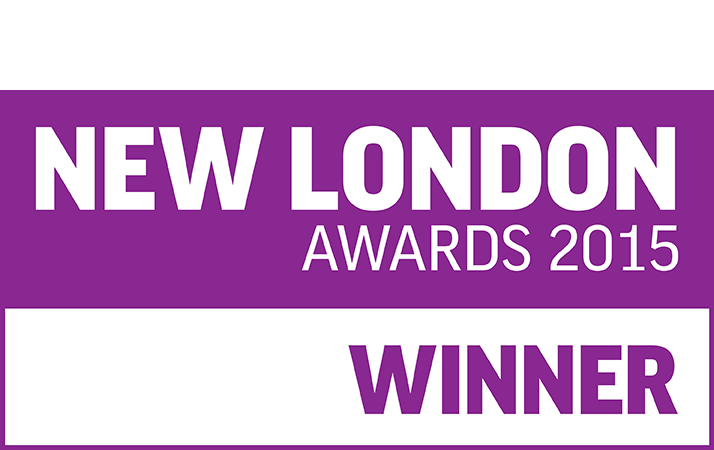 New London Awards 2015, Winner Best Unbuilt Mixed Use Development
Camley Street, Kings Cross, London.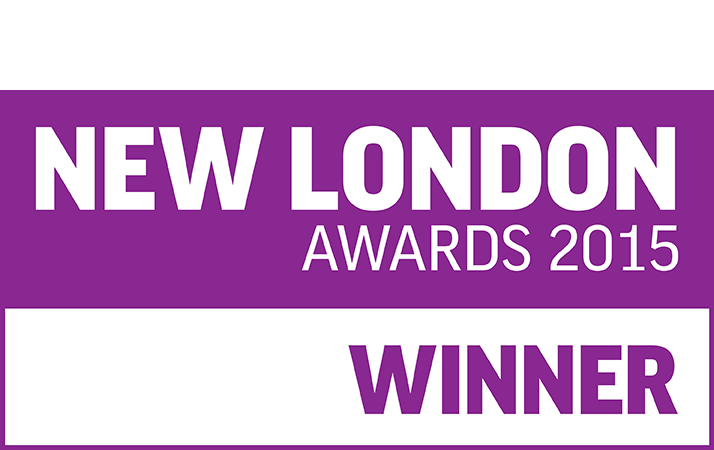 New London Awards 2015, Winner Mayors Prize, Commendation
Camley Street, Kings Cross, London
MIPIM International Residential Awards, Finalist
Phillimore Square, Kensington, London
Civic Trust Awards 2016, Regional Finalist
Camden Pavilion, Camden, London
International Design & Architecture Awards, Winner
Hamilton Terrace, St Johns Wood, London
Design & Decoration Awards, Best Show Home, Finalist
The Phillimores, Kensington, London
Evening Standard Award, Best New Luxury Apartment
West End Quay Apartments, Paddington, London
Evening Standard Award, Best New Large Development
Phillimore Square, Kensington, London
Evening Standard Award, Best New Development
Pavilion Apartments, St Johns Wood, London
Homify, Third Most Beautiful House in London
Holford Road Hampstead, London
PAMADA Best Residential Marketing Award
The Phillimores, Kensington, London
International Council of Interior Architects & Designers, Winner
Excellence Century Centre, China
Wandsworth Design Award, Commendation
Sir Giles Gilbert Scott Development, Wandsworth, London
IC@WARD, Gold Ring Prize
Excellence Century Centre, China
Interior Design China Magazine, Top 10 Most Outstanding Work
Excellence Century Centre, China
Camden Design Award, Winner
Oak Hill Park, Hampstead, London
City Heritage Award, Winner
Wardrobe Court, City of London