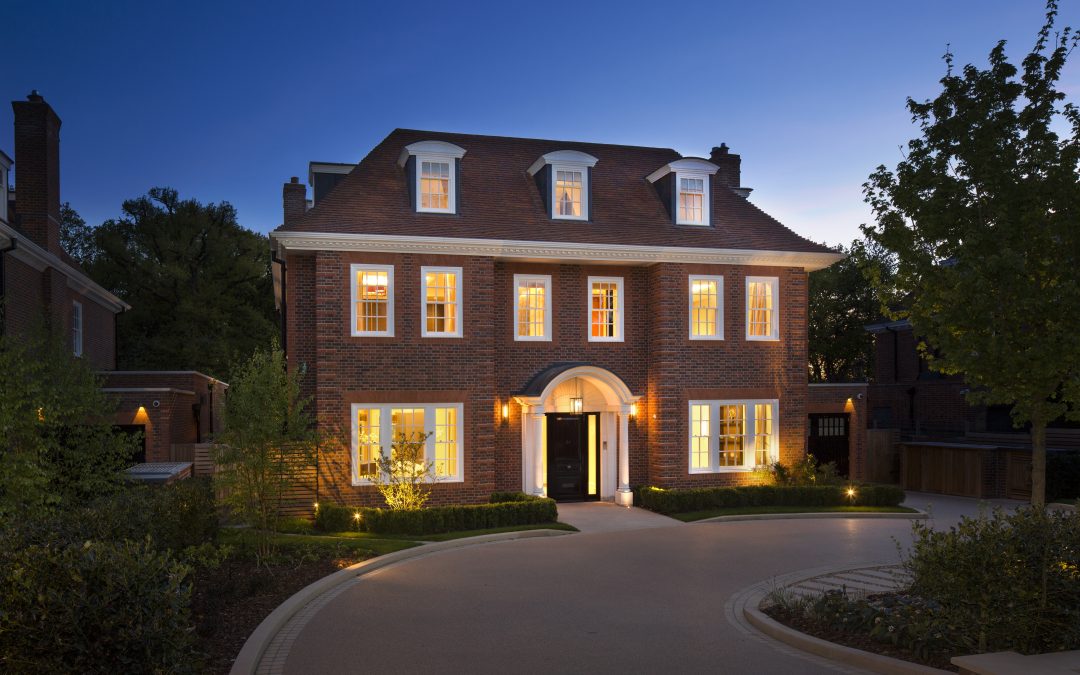 KSR COMPLETES HAMPSTEAD GARDEN SUBURB HOMES
KSR, along with its in-house interiors company, KSR Interiors, has completed a new high-end development in Hampstead Garden Suburb. The pair of new 1200 sqm six bedroom houses are subtly differentiated externally whilst sharing a material palette.
KSR Interiors adopted a contemporary design approach that referenced the rich, hand crafted detailing found in many an Arts and Crafts building. Floor finishes were chosen with great care, utilising a Portuguese limestone for the entrance halls and staircase, contrasting the light hues of the main floor and stairs with darker richer tones for the borders and inlaid motif, a design specially created for the house.
Wall finishes to the principal areas consist of specially commissioned polished plaster, contemporary painted panelling, smoked oak end grain panels, textile wall coverings and paint finishes.
Pale neutrals and soft elegant pastels colours were carefully selected to enhance the surface textures and the considered, crafted quality of the detailed elements of the interiors.