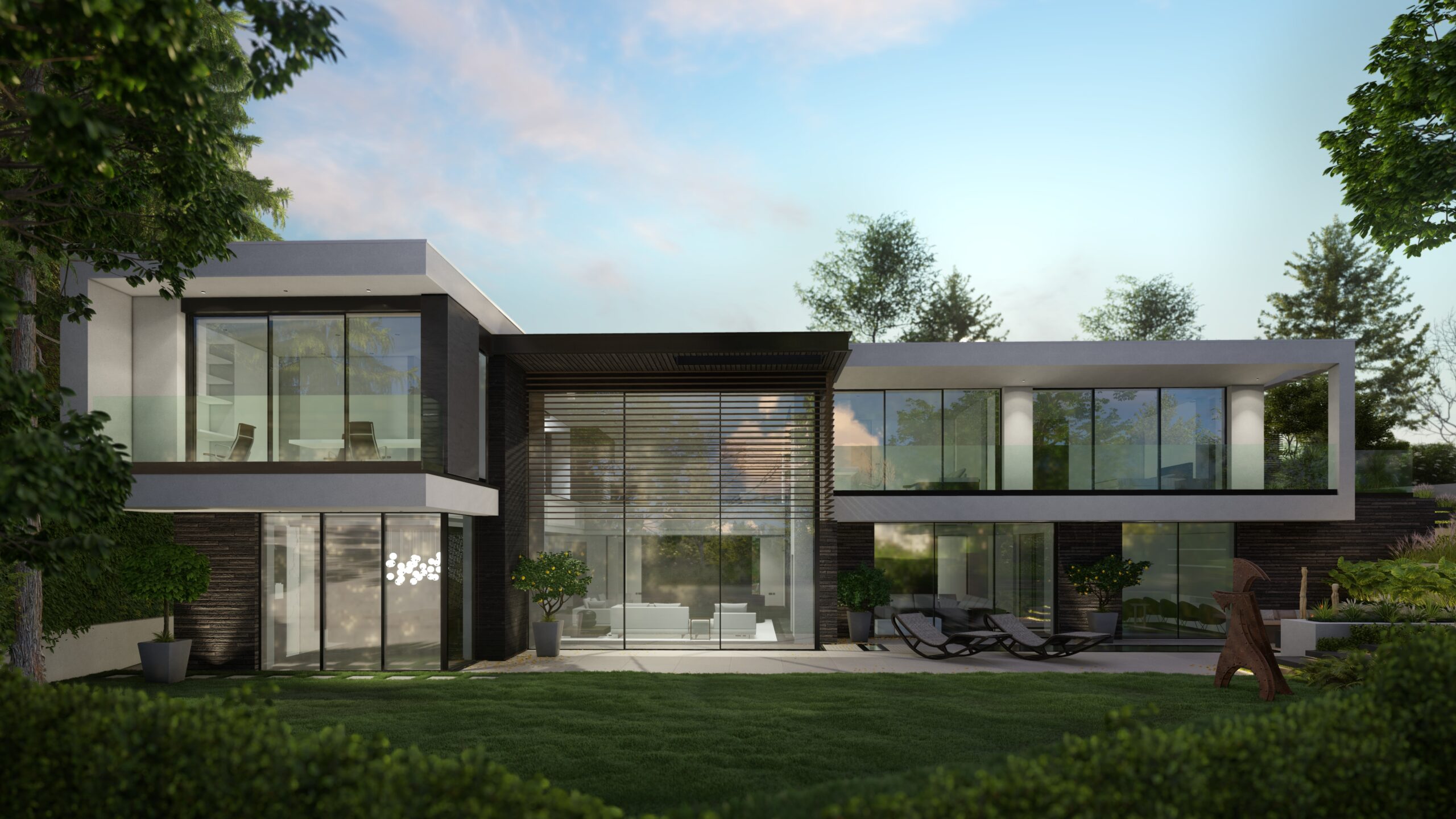 IO House
Coming Soon
Although a complicated site in a sensitive part of a Conservation area in North London, the site is rare and beautiful with a rich history and a progressive future.
Despite being three storeys including basement, the building is of a low profile and perceived as a single story from the street. The roof extends into a living garden that merges with the landscaped site. Double volume spaces and courtyards are used to connect with the landscaped surroundings and promote natural sunlight. The contemporary design makes use of glass, wood, concrete, brick and stone to add texture and simplicity.
Build to be disability friendly, the house has a strategic circulation spine, minimal corridors, and long views throughout.
KSR are also working on the interiors of this amazing family home. For more click here.