KSR Architects originally converted the turn of the century Arts and Crafts nursing home on Hampstead's Holford Road into three stunning homes in 2003. The property retains the appearance of a solid Victorian mansion, belying the contemporary and spacious under-garden basements beneath.
Each house has been equipped with swimming pool, steam room, gym and media room with specialist audio-visual and lighting control systems.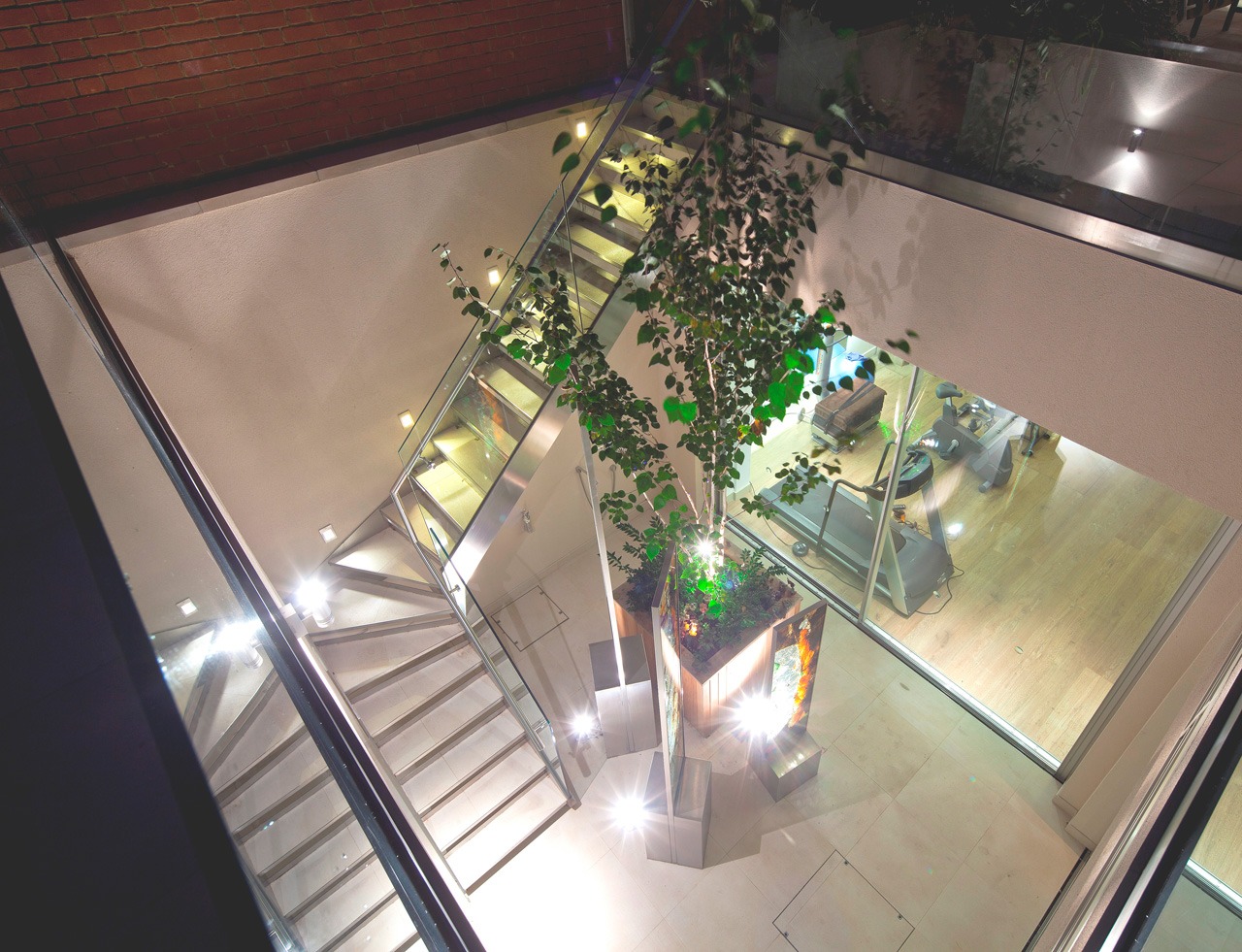 In the garden, extensive re-landscaping integrates large light-wells reflecting the light, airy outdoor feel created by Folio Design in the sunken spaces below.
One of the interiors brief was to create a relaxed, organic and colourful environment acknowledging time spent by one of the owners in Africa. Folio achieved this in Hampstead using a strong palette and materials such as cast, glass, stained glass and vibrant leathers.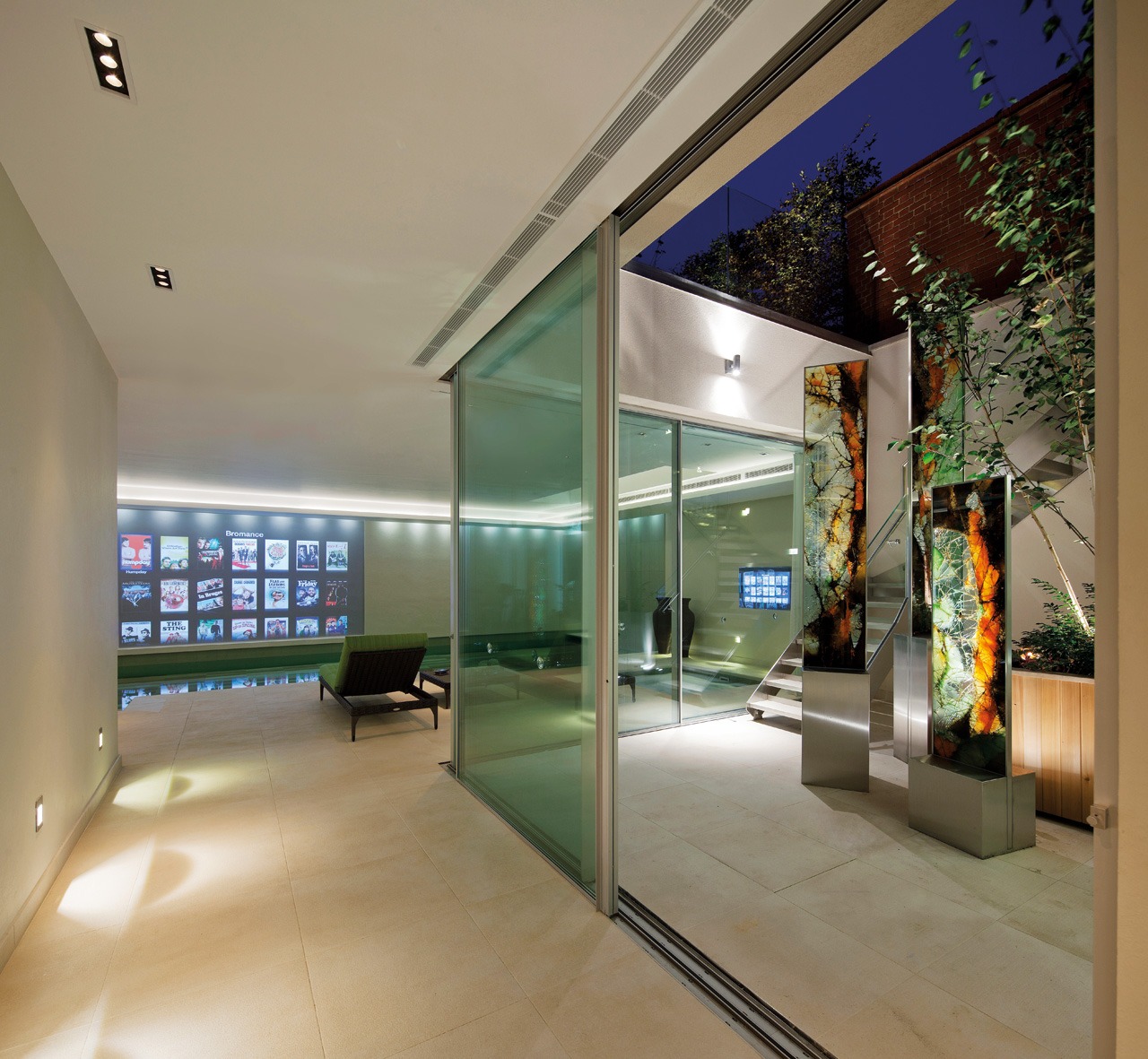 Key features
Specialist joinery using thick iroko timber and ornately patterned teak offer a visually dramatic spa feel throughout the pool and changing areas
Clever lighting and generous floor to ceiling heights allow significant light into these below ground spaces generating a bright, expansive feel
Christina Barbera of Polidori Barberahas created a stunning backdrop to one of the pools with a hand plastered feature wall symbolising the roots of existing trees in the Hampstead garden above
Specially commissioned artwork, bespoke furnishings and verdant planting establish a strong relationship to the garden above
Unusual finishes such as folded wallpaper and textured faux pony skin (which helps absorb reflections in the home cinema) add personality and character
The same interior theme was also used to refresh the houses themselves, creating cohesion with the underground complexes