So What's This Feather Video All About?
During the redesign of our website, we made the decision to open the site with something that was NOT actually a building.
"But you're architects?!"
We create architecture, and are measured on the beauty and functionality of our designs.
Architects often draw on concepts from fashion, art and nature. We believe that there is beauty all around us and that inspiration comes in many forms. So we wanted the start of our website to be something beautiful, which was beauty for inspiration's sake, and we wanted it be a 'WOW!' moment.
Feather Concept
Our web designers proposed an image of a feather for the front cover. It was simple and obviously beautiful, but not 'wow'. We discussed what it was that made the feather beautiful and relevant – natural, organic, functional, perfectly crafted, elegantly detailed – an obvious aspiration for all design and architecture.
But what made the feather truly brilliant was when it was in motion and cascading amongst other feathers like the opening and closing of a Chinese fan. It was this motion and dance that we wanted to capture in isolation.
The Dream Team
We researched how to capture the feathers of a bird in flight and came up with a spec using HD Ultra Slo-motion, at 5000 and 2000 frames per second.
We teamed up with Slowmo who tracked down the amazing 'bird man', Lloyd & Rose Buck, the world's experts at in-flight and tracking filming with birds. They have over 20 years' experience working on landmark projects with the BBC and Sir David Attenborough. Lloyd signed up his tawny eagle, Sasha, as our talent for the film shoot.
We hired Farm Studios, a wildlife-friendly film and photography studio in Bristol and together with the high speed camera operators Mark and Ed from Slowmo, who brought along 2 high speed cameras and their creative eye for detail, we were ready to roll.
The Shoot
Working with Sasha was no easy task – she was a real diva, who traded the high maintenance demands of 'blue M&Ms' in favour of juicy, skinned white mice. Lloyd was amazing at calming Sasha down and keeping her flying in the heat of the limelight, but it proved difficult to achieve the shot that we wanted for many reasons:
We had to predict when and where Sasha's wing would be at full spread so we could capture it within the centre our frame. Additionally we were using a fixed focus lens and had to make sure this perfect shot was in focus.
We wanted the shadow of Sasha's body to be revealed ahead of her but also to appear in frame. To add to the complexity, Sasha never flew with exactly the same trajectory; she could be slightly higher or lower on every take. This proved frustrating because we were trying not to capture her beak or legs, only her wings.
Finally, we had to angle the cameras at 45 degrees to get the full length of the wing in frame.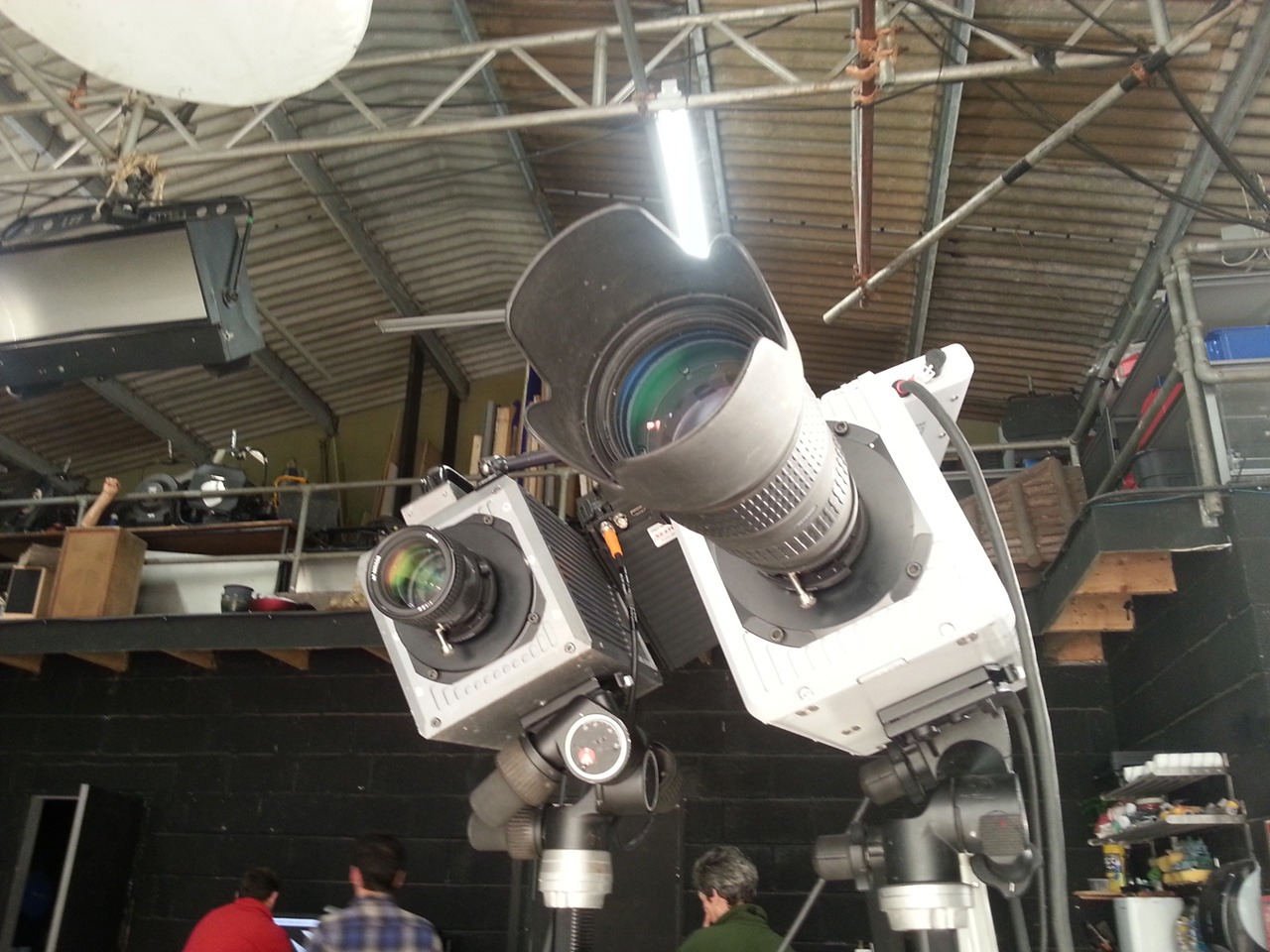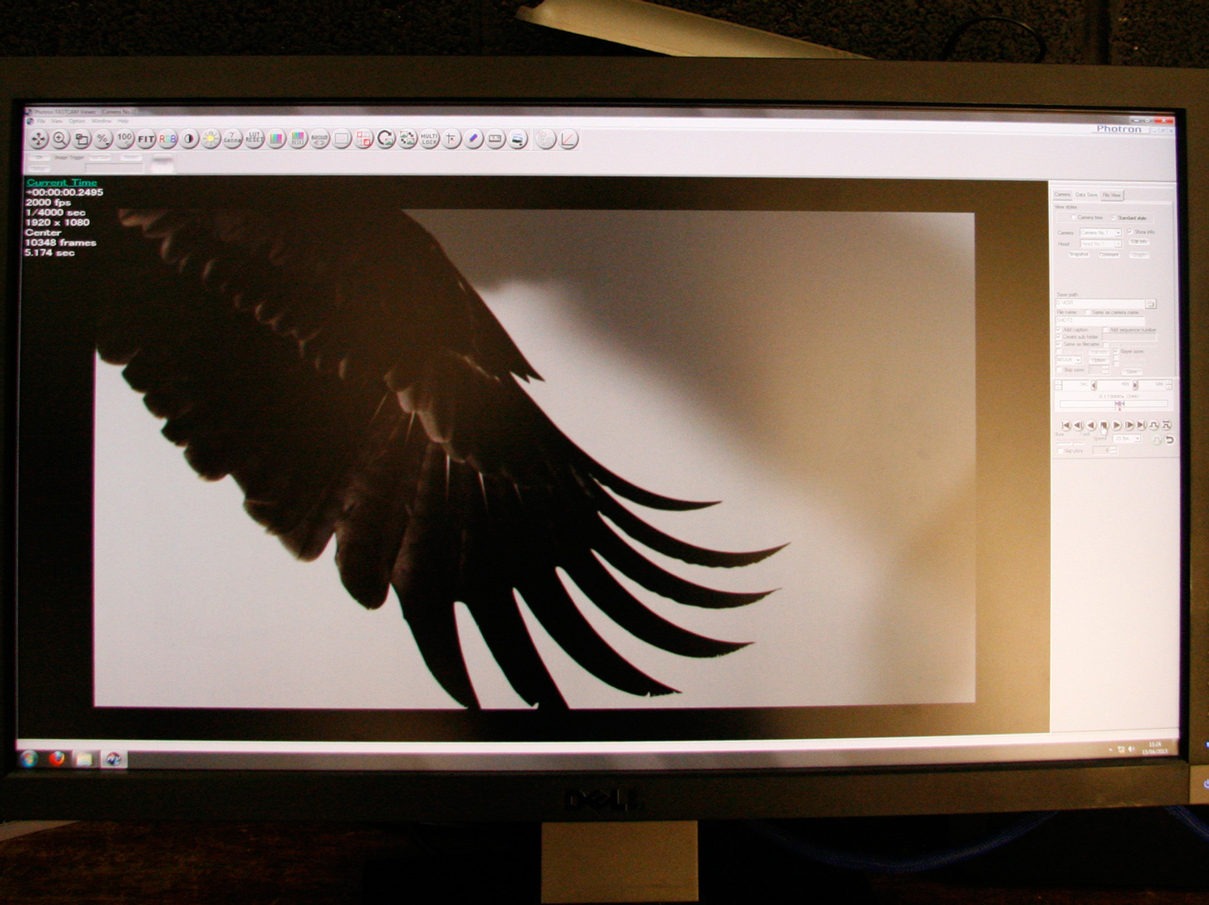 Dedicated to the Perfect Product
After a long 15 hours we had wrapped the day. Sasha was escorted to her trailer (well, travel box) and we returned to London. Next was sifting through 60 takes from 2 cameras and watching 1 second moments slowed down to over 1 minute lengths. We chose the best shot of the day and after grading the colour and exposure, we felt we had captured our beautiful 'WOW!' sequence.
A massive thanks to a creative team Slowmo, Lloyd Buck, Farm Studios, Sasha the Eagle, and KSR!
We hope you enjoy…