CURATING PLACE
BEYOND PLACEMAKING
By Guy Ailion
CURATING PLACE
We refer to the step of going beyond Placemaking as Curating Place, where a healthy and positive experience is the objective for a development or project. Great places can be anywhere - our home, a private courtyard, a bustling public square, a secluded footpath. The key is understanding people and their interactions with the physical environment around them.
With careful curating, any place can become a great experience.
Feelings associated with an experience stay with us long after we leave a place, and determine our desire to return. It is our desires that drive our decision making; where we go, where to live, what to buy. Desire adds value.
A good city is like a good party - people stay longer than really necessary, because they are enjoying themselves- Jan Gehl
THREE WORLDS
We all understand the definition and requirements of our Homes, and our places of Work, but it is the space In-between encompasses our play and leisure time and interactions with the urban and rural landscapes around us. It is here that we build connections to our cities, towns and villages, and these connections promote healthy communities and great experiences.
While these 3 worlds used to be very separate, today The In-between is merging Home, Work, and Leisure together. Howard Shultz of Starbucks dreamed up the idea of creating The Third Place where people could work, relax and feel at home whilst drinking coffee. More recently, WeWork developed the concept of the shared workspace community with organic workspaces that look like extensions of Starbucks lounges but with free coffee.
IT IS ALL ABOUT CURATING GREAT EXPERIENCES, HERES WHY
It is the WHY question that is often ignored by practitioners and designers but is our starting point. Once you understand WHY, you can establish HOW youre going to achieve it, and only then will you know WHAT the correct product is.
To truly understand the process for making great places desirable we need to start with why we want to do something, to better understand the end result. To get to the essence of making a place, we believe that it is important to start by questioning WHY: why is something is important within a locality, why is change being driven, why do people react in a particular way? Once these questions have been considered and the profound demands and desires understood, we can consider HOW to respond appropriately and only then contemplate WHAT can be produced to facilitate this as buildings, homes, neighbourhoods and communities.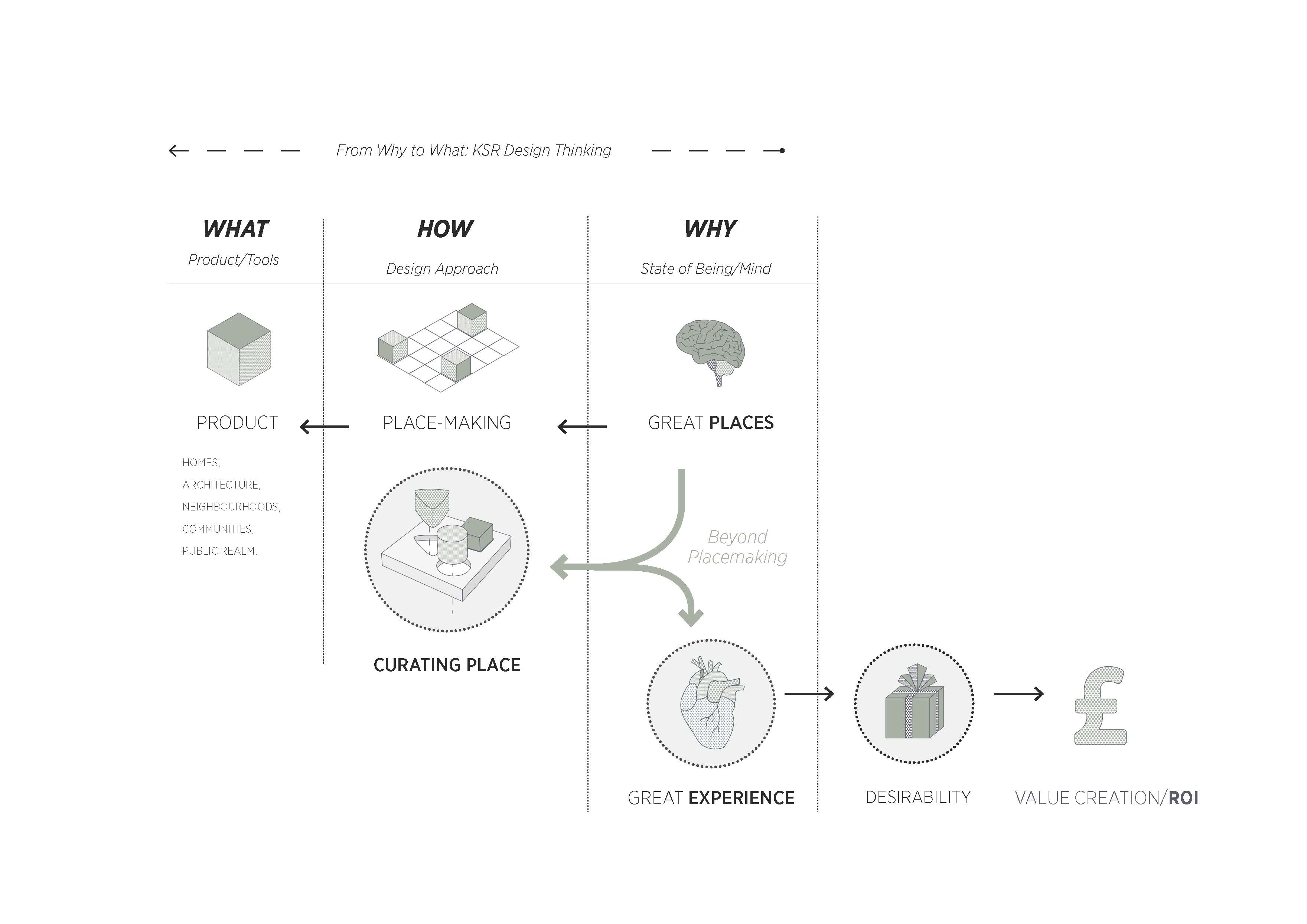 GREAT EXPERIENCES
The real estate mantra for home owners, buyers, and renters of
LOCATION, LOCATION, LOCATION
is changing, and might be re-framed today as
LOCATION, COMMUNITY, EXPERIENCE.
We believe that simply creating great places is not enough - we need to create great experiences. Because great experiences are desirable, and what is desirable is valuable, it goes that places that inevst in great experiences are places that generate a return on investment. To get to this we use a method we call curating place.
Once we know WHY we are creating a great place, we can look beyond Placemaking to the experience of the location. When you search online for a holiday, the marketing strategies of two of the largest accommodation/ hotel websites reveal the changing landscape of how we interact with the places we visit. Whilst Trivagos advertisements remain traditionally cost focussed, Airbnb has recognised that what people are now looking for is an Experience, and an opportunity to feel a deeper, more intimate connection to their destinations.
PRINCIPLES OF CURATING PLACE
We believe that there are six overarching principles associated with successfully Curating Place:
1. Preserve and Enhance Heritage
Curating Place recognises that history can add character, vibrancy and a sense of permanence when it sits comfortably with community aspirations. Successful designs rely on good communication and collaborative discussions with local conservation and design officers.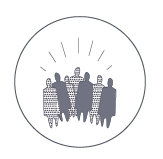 2. Understand People and Communities
Curating Place recognises the need for consultation to understand the needs and desires of both the community and the local authority in order to assemble the right kit of parts.
3. Empathise with User Experience Design
People like to be seen and they like to watch others. Curating Place demands empathy and respect for the user experience. Knowledge of ergonomics and psychology is fundamental to
spatial-development and placemaking.
4. Enrich Diversity
Curating Place celebrates the diversity that makes places distinctive. Designers need to build in interest, wonder, history, culture surprise and play along with a diversity of tenants and functions that can respond to the time of day, the day of the week or the season.
5. Provide Quality, Not Quantity
Curating Place is about having an eye for detail, tone, composition and control, but also knowing when to stop. A large quantity of ingredients does not necessarily add to the enjoyment of a burger. There needs to be a good balance of social, economic, and commercial value, with freedom and tensions to fill the gaps.
6. Flexible and Adaptable Control
Curating Place ensures a long-term return on investment (ROI) by retaining control while having the design tools and willingness to adapt and change according to the pulse of the community you service. Control also means choosing the right tenants not just the highest paying to provide diversity, localism, variety and character. Diverse rent options, or tiered rents, should be considered to encourage a sustainable future.