Case Study: The Camden Pavilion
Winning competition entry
Description: Temporary public sculpture
Location: Britannia Junction, Camden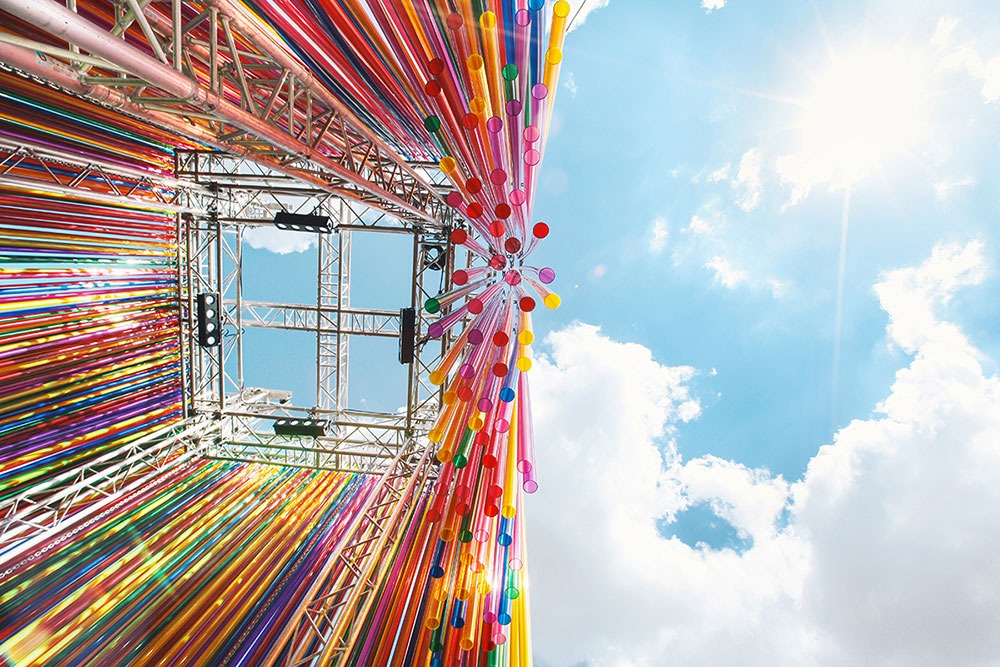 As part of the three day Camden Create Festival KSR designed a supersized pop up installation at the iconic Britannia Junction as a celebration of Camden and its businesses and culture.
KSR has been part of this hidden creative community for over 30 years so we were determined to do something ambitious and most importantly bright and colourful to represent the festivals core mantra for exploration, discovery, and exposure.
Les Koski, Partner, KSR Architects
The festival centrepiece represented the incredibly dense community of multi-disciplined creative businesses in Camden and became a focal point filling the area with movement, colour and sound. The installation was inspired by the interactions and characters of this vibrant network and how they interact together, each little collision representing the conversations, interactions, and networking between people.
The kaleidoscopic sculpture, nicknamed The Camden Chandelier was made up of 640 colourful tubes hanging from a metal frame swayed in the summer breeze like a giant wind chime creating a beautiful sound as well as stunning shapes. We worked closely with ARUP and DW Plastics to construct this free standing structure overnight, making innovative use of a lightweight theatre and stage truss system.